Since technology has advanced over the years, especially in the shape of social media channels. The digital media tool has become the hub of any size of business. Now the question has arisen, as to why we have to use digital media platforms for businesses. How can a business grow with social media marketing?
We will tell you the way to do effective basic social media marketing within 7 steps which are as under.
Check Your On-Going Social Existence
At the time, when you are planning to head somewhere, you need initially realize where you are at the moment. You need to focus on a few and specific areas when examining your business's social media existence. 
You need to know that on which network you are active at the moment.
Your networks need to optimize such as photos, cover images, bio, and URL.
Find out the network that values you the most.
How your profiles can be compared with your competitor's profiles.
Note Who Your Valued Customer Is:
Knowing and understanding the customer needs is the key to selling the product and services" –Peter Drucker quoted that.  
You need to realize what kind your ideal customers are, let's suppose that your customers are living in the United States, between the ages of 30 and 50 years of age and they are earning $70000, Facebook has goldmine advantages in outdoor activities you will have more success chances. Keep in mind that even well-experienced marketers will fail in case of having a lack of understanding about their customer's needs.
Annual income
Age factor
Location & Area
Occupation
Key points out that your business can resolve
Valued Social Platform
Most Used Social Network
Create a Social Media Plan
The social media plan is the key which enables to driving your upcoming productive actions, so try to put your thoughts and best efforts. It will make you clear that your social media planning is to utilize your social media presence which is the mirror of your brand identity. You need to use social media bookmarking sites to be aware of and educate your target customers regarding your brand. Let's suppose your plan is not working and your mission is not yielding yet, then forget about it, randomly and without doing research work, the mission will fail.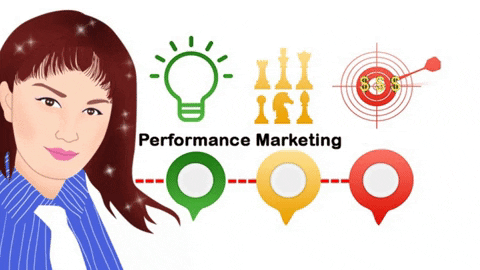 Examine Success Measures
Is it possible to examine when you are doing successful social media marketing? It does mean that making followers only, I mean to say that making money online. It would be hard to realize when you are wasting time and money and you still not be able to get your aim.
A few things need to be determined
Conversion rate
Time consumed on a website
Outreaching
Brand mentions
Sentiments
Total shares
Create and Socialize Healthy Pieces of Content
There are plenty of businesses that have to look forward to this quote, but you have to take plenty of essential steps to create and socialize content to share on your social media platforms. Now we tend towards the most important and fun part of social media. If you know what your target audience is, then use certain information to make social media mission statements. Then it would be easy for you to create relevant content and socialize it. See the following things which you need to consider while creating content.
Images
Videos
Blog pots
News
Create unique infographics
Optimize, Analyze & Track
It is one of the most important steps when you want to get your aim on social media. It has its worth; the entire well-named social media marketers depend on trial and error. It is mandatory and primary, to track all the results, determine the data and tweak a bit, and then optimize is very necessary. The best social media marketing plan is never set in stone. So, make a plan and then start optimizing it until you continue to develop and get to know more about the business and audience.
Crux
Modern world where technology has risen no time before, every business has to make their strategy to do marketing on digital media. All the steps we discussed earlier are the best tactics for effective social media and affiliate marketing.