Electronic devices ease your life in many ways. They have become a vital part of the world now and perhaps no one on this planet can even imagine living without them. Microwave, gas fireplace, air conditioner, washing machine, clothes dryer, refrigerator, water heater, vacuum cleaner, etc., etc., etc. Which one of these do you think you can remove from your daily life? Certainly none of them.  They are an unavoidable part of your existence in this materialistic world.
Don't you think that something so important should be purchased with the utmost care? Due to the desire for comfort and ease, online shopping is the most preferred platform. However, when it comes to electronic devices, don't the need for caution gets doubled.
1. Prefer 'Manufacturer Warranty' over 'Seller Warranty
Electronic devices usually have two types of warranties.  
'Seller warranty' – It includes a seller or dealer. This means in case of any issue, you need to call the seller or dealer of the product. This type of warranty usually accompanies the devices imported from some other country or in the case of cheap duplicate products. Always avoid taking products with a seller warranty.  
 And the other is…..
'Manufacturer warranty' – This is directly from the manufacturer of the product and it is the best type to choose. With this warranty, you get a better experience as it gives direct support from where the device took its final shape.
2. The reputation of the website
It is not wise to go on any random website. Certain established names enjoy the trust of millions of people for instance – Amazon and eBay. The concern of caution is even bigger in the case of electronic devices as such things are somewhere related to your safety concerns. A renowned website always prefers merchants with good quality products. A water heater should be safe to use. You can never want a refrigerator that stops working every 10 to 15 days. Reputed websites take care of the interests of the customers and allow only those merchants that have the products of the best quality. After all, the reputation of a website depends on the quality of the listed products as that affects the business and profit earnings. There is no way to act carelessly.
3. Know the right model name and number
It is very important to verify some necessary things about the product. Every electronic device (like any other thing) has a product number and product name. Before you buy the item, just confirm if both of these are correct or not. For that, you can go to the website of the manufacturer and match the number and name of the particular device. For instance, if you are buying a Samsung refrigerator then you should confirm its name and exact number from the website of Samsung. You cannot be careless while buying electronic devices.
4. Reviews show the other side of the coin
A second opinion always helps take important decisions in life. In online shopping, the customer review becomes that 'second opinion' and helps you know the hidden things. Every company brings forward the best features of its products. However, nothing can beat the experience of the customers who have used the device and now have precious feedback to share. Read the reviews, no matter how biased you feel about a particular company or a product. You may have your priorities but it is for your good.
5. Price comparison on varied portals
After all, this is what makes online shopping so convenient and you should not miss this. It is so easy to visit varied portals and compare the price of a particular item. Sometimes the difference is big, sometimes it is nominal. Whatever the case, it is always necessary to explore the options. When it comes to money matters, every step should be cautious. Why do you want to waste hard-earned money, if you can save some with a little research work? The internet already makes things so easy and fast, why feel lazy about doing comparisons?
6. Replacement Guarantee
Certain issues accompany online delivery procedures. For instance – mishandled products, wrong delivery, and damaged products. If any of these happens, you surely need a replacement. Make sure that the online portal you are buying the item from provides a replacement facility. This point is not something you can take for granted. For a choice, some sites also provide a cashback feature.
Also Read: What's the Biggest Technology Trend of 2023
7. Dealer's ratings
This is different from the reviews, which tell about the product but the dealer's rating is about the bigger picture. It tells about the overall perception of the dealer. Whatever product it sells, the customer provides the ratings according to the complete experience. This does not include the product performance only, but also the facilities given by the dealer, after-sale services, packaging, timeliness of delivery, etc. No need to say that the dealers with a good rating are better and worth choosing.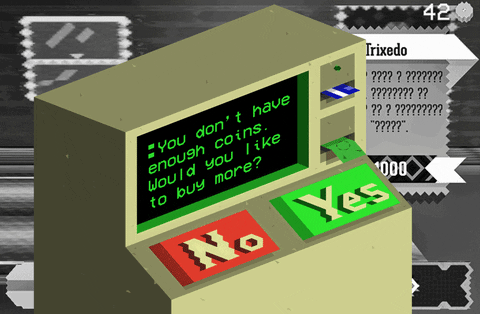 8. Mode of payment
An online portal with a maximum mode of payment is better. This gives you the liberty to choose things according to your convenience. Especially, for costly purchases, cash on delivery is the best option. If the seller is not giving you that option then it is perhaps better to go for the other option. You cannot take the risk with a big amount. Also, make sure that the seller serves the concerns of the customers with a financial weakness or not. Most of the sellers provide products in installments but do they have something for bad credit borrowers or not? For instance, bad credit scores customers should not face denial. However, to advise you something, take loans for bad credit without a guarantor from AOneFinance and British Lenders.
UK on customized deals, repay on time, and improve credit rating in the UK. Then buying in installments will never be a problem.
Buying electronic devices online can be easy but it is not something that you should take lightly. Attention to important aspects is vital to prevent any regretful decision. The tips above can become your guide to ease the mess and stress on what to do and what not to do. Follow them and then things are certain to go smoothly.